But many of your fellow seniors differ on what they call "home."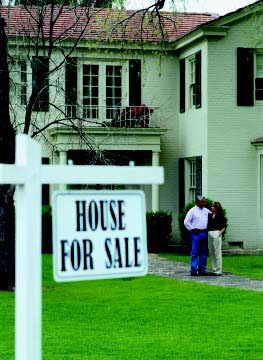 In many families, members are spread out throughout the country. The days of relatives all living on the same block are long gone. Affordable air travel and the "two cars in every household" standard the baby boomers grew up with have resulted in a very mobile society. Our nuclear family may live too far away to give us the support we need. Neighbors and nearby friends may have to fill this need. The housing options available to us as we get older reflect these changes.
Some of the terms and definitions used in describing these residential selections may be confusing. There have been changes in some of these terms, too. For example, an adult congregate living facility (ALCF) is now called an adult living facility (ALF). Different areas of the country may call things by other names as well. The following is a list of some of the major types of housing choices for seniors along with brief descriptions of each. We hope this helps to clarify what is out there and what may be the best choice for your individual situation.
Conventional Housing

A great number of seniors live in either their own home, apartment, condominium or mobile home. Staying in one's home is often the number one choice for older people. They are comfortable with the familiarity of the area and often have support people close by. Health is usually the major issue here. If they are physically independent or well enough to rely on only home-health services to provide their needs, this is a viable choice. Home modification may also be necessary to accommodate changing health problems. This could be minor such as switching out door knobs for door handles and installing lever-type faucets. If a person is in a wheelchair, however, major modifications may be needed. These could include redesigning the kitchen and bathroom and widening doorways. This can be costly, but for many seniors, it is well worth the money.
Supportive Housing

Homesharing
This is a housing option that people of all ages enjoy. Here, two people usually share a kitchen and living area but have a private bedroom. They may either share or have their own bathroom. Both can keep one another company and help with household expenses. In some situations one resident handles the cooking, cleaning and chores in exchange for rent. This arrangement can be set up to accommodate individual likes and dislikes.
Accessory apartments
This is an individual apartment usually detached from a single family home. The apartment could also be in a basement, above a garage or on one side of the home. There is usually a separate entrance to ensure privacy. The person living here can be independent but still have people close by for support if necessary. You need to check the local zoning laws in your area to see if this is allowed.
Elderly Cottage Housing Opportunities (ECHO)
These are portable cottages that are usually in the back or side yard of another home. This idea came out of Australia and traditionally these "granny flats" were occupied by family members. They are economical and can be set up barrier-free. This is another situation where you should check on your local zoning laws and restrictions. The real positive result here is that it creates an atmosphere for intergenerational communication and family togetherness.
Foster Care
There are some situations in which a family is willing to take an older person into their home for a specific amount of time. Some areas have specific programs that offer this alternative under one of the local social service agencies. Some families just offer this on their own. Usually the family will help the person with his/her Activities of Daily Living (ADLs), such as dressing, bathing, eating and grooming. They will usually provide cooking and laundry services as well. Often, the older person's role will become more like a family member and it can turn into a long-term situation.
Adult Living Facilities (ALFs)
Formerly known as ACLFs, these are for older people who are semi-independent but have some trouble with their Activities of Daily Living. Most ALFs provide meals, support services, recreational activities and transportation to doctor appointments and shopping. Some offer healthcare services as well but are not considered medical or nursing facilities. Some ALFs are large with many residents while some house only a few seniors in a home-like setting. ALFs in Florida need to follow specific licensing requirements. There are ALFs available that offer special care for those who are suffering from dementia. Some are exclusively for this type of resident while others have certain areas within the ALF for those suffering from dementia.
Board and Care Homes
The services offered here are similar to those offered at an ALF but on a much smaller scale. This type of facility is usually located in a residential area inside an actual home. Meals, laundry and some supportive services are provided but most do not offer medical care. There are no licensing requirements for boarding homes in Florida.
Retirement Communities
Regular retirement communities are for seniors who are independent and enjoy living with other seniors. These would include mobile home parks, housing developments and apartment complexes that are exclusively for seniors. Some may offer transportation and recreational services but they do not provide any type of medical care. These communities are a great setting for peer support and social interaction.
Continuing Care Retirement Communities (CCRCs)
These are also called Life-Care Communities. This is a multi-level housing option. A person choosing this type of lifestyle has the freedom of living in an independent setting with the promise of medical and assisted living services available when needed. There are usually three levels of care offered in such a community (independent residential apartments, an assisted living facility and a skilled nursing facility). Depending on the individual community's policies and regulations, residents are able to move in and out of these different levels as their needs dictate. CCRCs provide a wide range of services including recreational, educational and emotional as well as supplying transportation to and from the community. Because of the amount of amenities offered, this is the most costly housing option.
Senior housing resources

SeniorHousingNet, www.seniorhousing.net
Senior Living Finder, http://search.seniorlivingfinder.org/?mkwid=s6BvaZldN&pcrid={creative}